Opening Meet, Russ with Hounds
The Field at Oakland Orchard 2016
Westwood Rabbit
A three-day event rabbit
Hunting at Westwood Rd.
Among the apple tree rows at Westwood Orchard
Ms. Barbara Batterton's Painting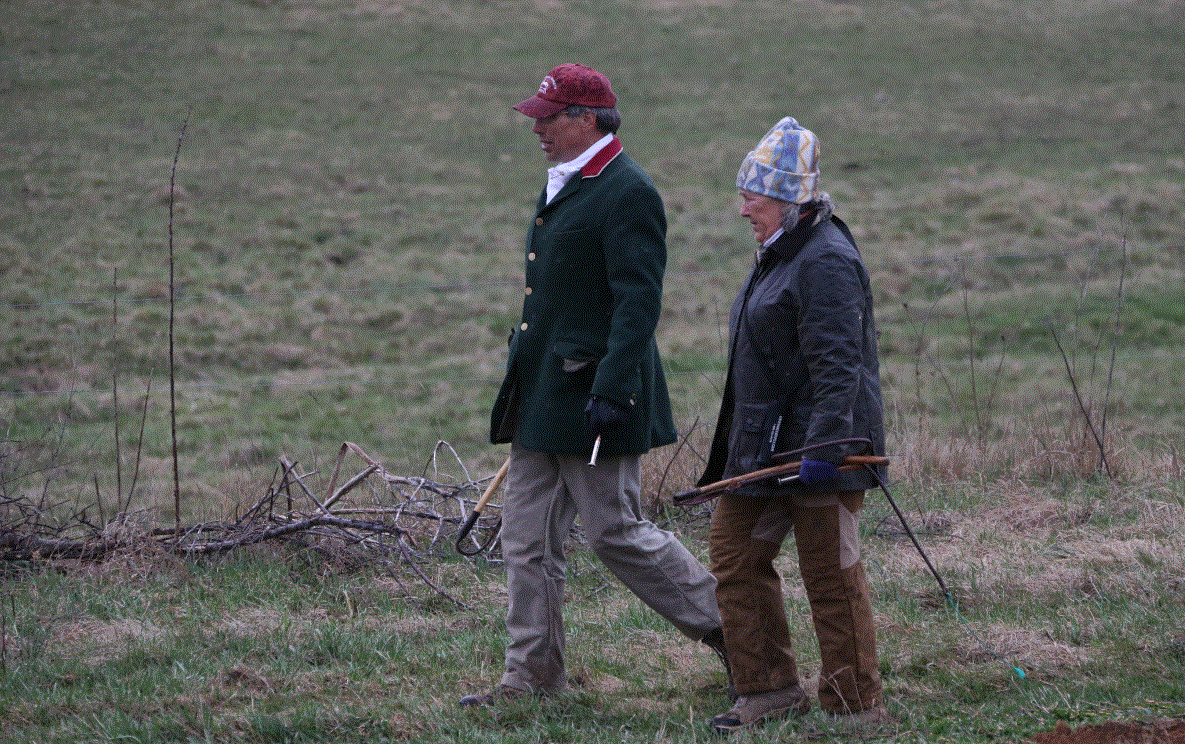 Two Huntsmen, Two MBs
Russ with Joan Barrett, MB of Warrington Foot Beagles
Highlights of the current year
1 | Hounds are going our regularly per the second fixture card of the season.
2 | Gilly, Gatsby, and Gunner are officially entered into the pack and hunting regularly. The H puppies Happy, Hurry, Hermione, and High Test are hunting lightly with the pack at suitable meets.
3 | N-T B continues the Adopt a Highway program and its support of the county's litter control program.
​
4 | The summer party will be held as usual, and possibly an additional puppy naming party (if the hounds cooperate and we have a litter to name in 2023!)
​
5 | The annual fundraiser and dinner at the Millwood Club will be held on February 24th, 2023. We hope to generate funds to cover the season.
6 | The Huntsman's Diary of previous season 2020-2021 was given to subscribers, supporters, landowners. For its cover, Linda Volrath painted a beautiful portrait of Voodoo, one of the finest N-TB hounds. Last season's (2021-2022) diary is being delivered. For its cover, Raymond Utz donated his fine oil painting, Rabbit.
​
7 | Daily walk-outs continue, weather permitting. Russ welcomes members to join him for the exercise and to learn about the hounds. Call for time and location.
​
8 | Our joint meets with other packs offer sport in different country and much camaraderie; contact the Masters for information.
​
9 | Check for updates on N-TB's participation in community events and of course the spring and fall beagle pack trials at the National Beagle Club in Aldie, Virginia.