Opening Meet, Russ with Hounds
The Field at Oakland Orchard 2016
Westwood Rabbit
A three-day event rabbit
Hunting at Westwood Rd.
Among the apple tree rows at Westwood Orchard
Ms. Barbara Batterton's Painting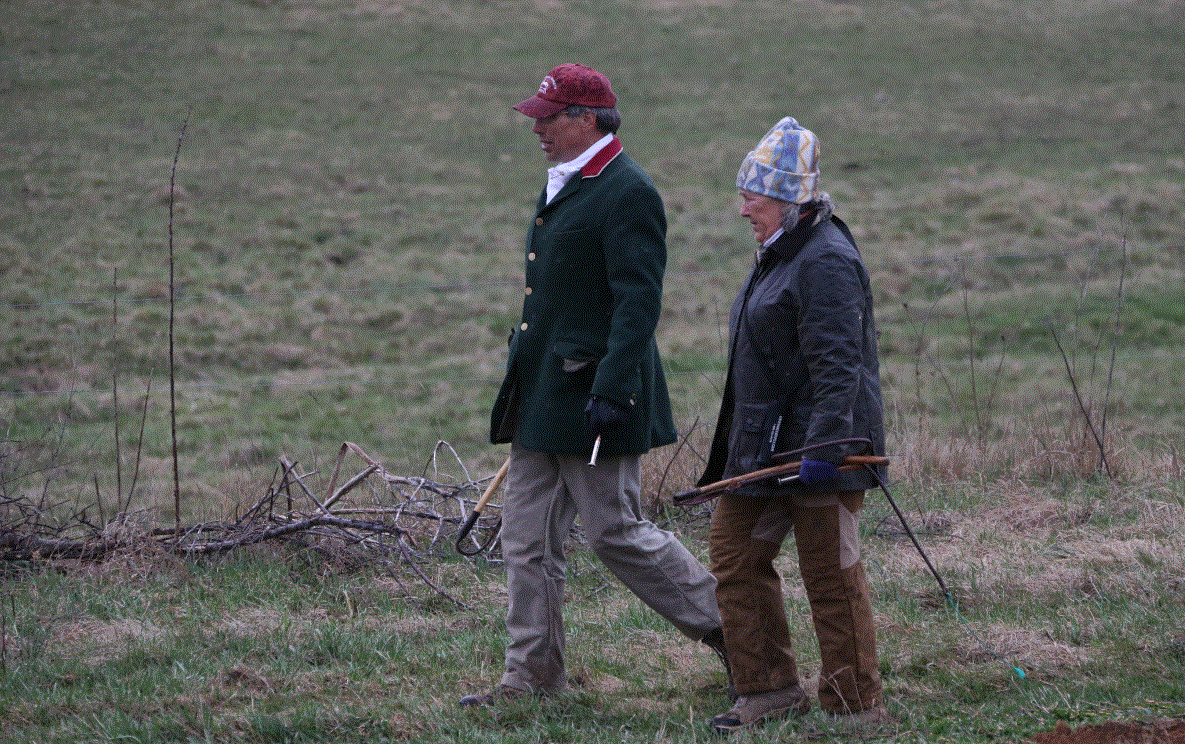 Two Huntsmen, Two MBs
Russ with Joan Barrett, MB of Warrington Foot Beagles
1 | Hounds went out 120 times last season.
2 | The 'Y' litter by NT Quaker and NT Mischief started well, especially Yuengling who is as reliable as her "mom."
3 | The drafted puppies are hunting regularly, Old Chatham Myers, Newbury and Nutmeg; and from Middletown Valley, Jingle.
4 | Weekly summer walk-outs were part of the training and exercise program.
​
5 | At the summer party, after hounds greeted guests, renowned veterinarian Dr. Scott Dove, MFH, explained handling hounds (and dogs) in emergency situations and in the hunt field.
​
6 | We participated in the trials at Aldie, maintained the N-T B cabin, and paraded the hounds at the Blue Ridge Hunt point to point races.
7 | As usual, the annual fundraiser and dinner at the Millwood Club was a pleasant evening and generated funds to cover the season.
​
8 | We published the second Huntsman's diary, a gift to subscribers and supporters. MS. Barbara Batterton painted a lovely oil, "Hunting in Dorsey Orchard" that features Russ, Peter and the hounds walking in the corn field.
​
9 | N-T B continued the Adopt a Highway program on Westwood Rd. and collected over 41 bags of trash.
​
10 | Articles about the NTB and beagling were published in three local newspapers.